A wonderful year of physical education, school sport and physical activity (PESSPA) across all 23 Nicholas Postgate Catholic Academy Trust primary schools has been celebrated at the Riverside Stadium, home of Middlesbrough FC.
Children and staff joined NPCAT head of sport Clare Harding and her team and NPCAT CEO Hugh Hegarty for a truly special afternoon that showcased the fantastic sporting highlights and achievements of the 2021-22 academic year.
Each school received their first ever NPCAT Trust Mark award, recognising the quality of PESSPA they offer. This annual award aims to celebrate and promote the outstanding work happening in our primary schools.

The NPCAT Sport Trust Mark is a robust process that involves continuous monitoring of school performance against several key indicators and comes in three grades, Gold, Silver and Bronze. 
The awards then focused on the schools and individuals who achieved outstanding outcomes this year. Our winners were:
School of the Year
St Alphonsus' Catholic Primary School, North Ormesby, which places PESSPA at the heart of school life, providing the very best opportunities and experiences for every child.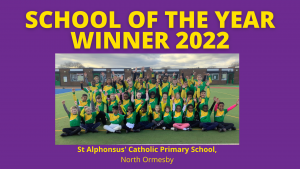 Team of the Year
Christ the King Catholic Primary School, Thornaby, Year 5/6 cricket team. This award is not only for their resounding success at our recent tournament but for their incredible leadership skills and qualities as true ambassadors for sport.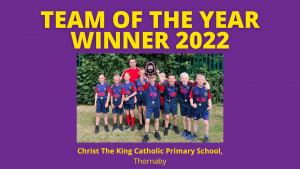 Inspiring Star of the Year – Pupil
An incredible young lady from St Thérèse of Lisieux Catholic Primary whose love of sport has helped her through a very long and difficult journey and who raised more than £30,000 for the hospital that treated her.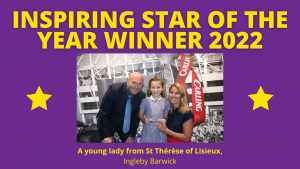 Inspiring Star of the Year – Staff
Dave Peacock, of St Bernadette's Catholic Primary School in Nunthorpe, who demonstrates all the school values of courage, resilience and excellence in everything he does. He always has a positive attitude and is a wonderful role model for our children.
When the school held a dress as your hero day, many pupils chose to dress as Dave because of his courage in the face of adversity. Dave has set up an inter-school golf championship and even teaches sign language during PE lessons.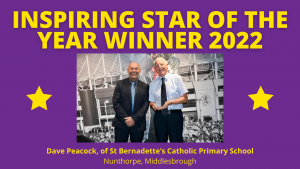 Well done to all our schools and the fantastic NPCAT Sport team for a great year of PE, school sport and physical activity across the trust.